About Me & How Can I Help You
Do the things that help you to shine bright in this world.
Exploring how to live your best possible reality is a fascinating topic and I've often strived towards getting the best out of myself and others.
Healing and personal development changed my life.
I've been in this industry for 15 years now and it has been an incredible journey.
It's helped me to shine brighter than I could have possibly imagined and to really take charge of my purpose and sense of fulfillment.
I lived my 20s keeping as busy as possible and having as much fun as I could. What I didn't realise was how much pain I was in. I was depressed, burnt out, felt completely lost and unsupported. The hardest part was that I had absolutely no idea how to change it or what a fulfilling life could even look like.
I thought that was normal. I assumed that I hadn't yet learnt how to do life 'right' and that once I did I I'd feel better. Eventually it all caught up with me and I had a breakdown that took me 4 years to recover from.
I can say, hand on my heart that I wouldn't have gotten through it without all of the tools that I had learnt. Those years of my life became my greatest teachers.
Lets Talk
Some of the key lessons that I learnt were
If any of this rings true to your current reality,
we need to talk
Lets Talk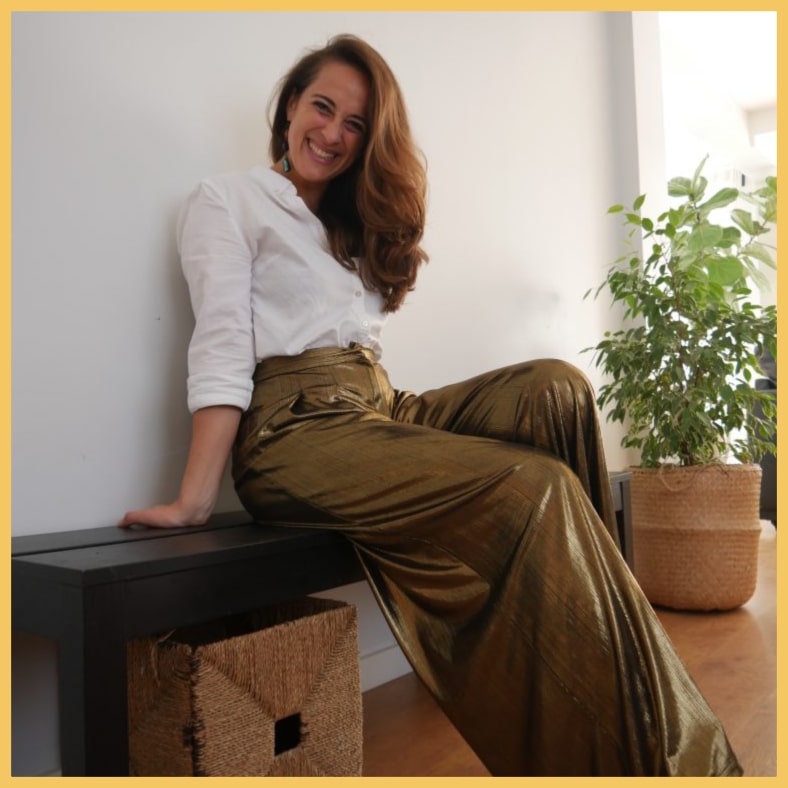 My passion for healing started way back in 2006 when I became a Reiki Master. What I soon realised was that I could make a greater difference for my clients and friends if I learnt how to support people spiritually, physically, mentally and emotionally. This led me to immerse myself in an abundance of powerful healing approaches.
Learning about healing became a thirst that I couldn't fully quench.
I qualified in Level 5 Reflexology, Raynor Massage, Indian head massage, Huna Energy, Dreamwork and went on to train as an NLP Master, Personal Performance Coach, Level 4 Energetic NLP practitioner and Sound Healer.
The amazing thing about immersing yourself in the realm of health and wellbeing is that the more you learn, the more you heal yourself, and the more that you heal yourself, the more that you can help others. It becomes a beautiful feedback loop of deep healing, inspiration, learning and growth.
Healing became a way of life and the tools that I have learnt over the years have been invaluable. Through this incredible ride of self-discovery and unthinkable growth, I built the most beautiful relationship with myself. I connected to the limitless potential of the world around me and also to the limitless potential that I could help people to invoke within themselves.
My experiences in sessions with Veronica felt completely natural, and at the same time extraordinary. This relationship of an energy healer and coach now feels totally essential to me. My health and life has continually improved - financially, emotionally, and also most importantly my relationship to myself. Veronica is very gifted, and you're lucky indeed if you cross paths with her.

Hayley Powel

Actress
I came to Veronica because my depression was starting to affect my work and studies. I wanted to find a way of dealing with my paranoia, my lack of self-confidence and to let myself be happy again. Working with Veronica has been amazing, she is very professional and caring and there is never any feeling that she is judging you. She genuinely cares for her clients. Her warm inviting energy makes her stand out from other practitioners, her work is such a big part of her life that it is in everything she does, it gives me the confidence that not only does she know and love what she's doing but she can help me.

The coaching and NLP sessions forced me to look past all of my self-doubt and paranoia to help me see that success is possible and very achievable. They helped me in my day-to-day life, reconditioning my brain to see the good in things, not overlooking the bad but seeing that I can fix it.I have gained a lot of confidence in myself and don't feel like I am constantly struggling anymore. I would recommend Veronica to other people as she has managed to help me when I thought I was beyond help, giving me hope and confidence.
I still use Veronica's services for Life Coaching as I feel that even with the progress I have made, she can still help me to further myself.

Alice
Working with Veronica throughout my sessions was eye opening, liberating, inspiring and most importantly simple. I was ready to set up a business and wanted support to get started. I came out of these sessions with a more structured day/week/life,I became more productive and made great progress. What I didn't expect was that I'd also create a stronger relationship with my partner, a healthier relationship with my friends and a better understanding of myself.

I would most certainly recommend Veronica and her life coaching sessions to anyone wanting to make a change in your life but not quite knowing how and anyone just wanting a deeper understanding of yourself and what makes you happy and how to implement this into your everyday life through the tiniest of changes. Through these tiny changes it's amazing how quickly you see big results.

I will continue to see Veronica whenever I think I need a little help restructuring my life as it continues to evolve around me.

Amber Fairrie

Director of Twiggy & Co
I started coaching with Veronica because I was wanting to improve my personal life. I had lost my self-confidence after some bad experiences.
I had talked to a psychologist that had helped but not enough. Veronica on one hand is more like a coach who helps us set clear objectives. So from very early on, I knew which direction I wanted to go in and what I wanted to achieve with her! On the other hand, since we practice meditation, NLP and energy healing, her practice goes much deeper than just talking. She managed to help me to discover some of the unconscious blocks that I have so that I can learn to let them go. She is a very warm and caring lady so her approach is always extremely loving, which is important when we have to face unconscious fears.

I feel I have learned a lot about myself, I feel much happier and stronger than I think I have ever felt… I am still not exactly where I would like to be right now but I am happy with my progress and I still work with Veronica. I have already recommended Veronica to my cousin who very much enjoyed her sessions too and I will definitely continue to recommend her to other people too!

Caroline Marchand

Solicitor
I started coaching with Veronica because I needed help with organisation, time management, establishing routines, setting goals and being more specific!
Working with Veronica was great- the sessions were super. Her approach was direct and we used our time well. The sessions challenged me immediately and helped me to break bad habits and to stop making excuses and burying my head firmly in that naughty sand!!!!!

I've now gained an awareness of how to be present and in control. It's amazing how little guided tweaks can make such a big difference to what can be accomplished in a day, let alone a lifetime! Small steps helped to de-stress my everyday working life, de-clutter my home life and to fine tune what I am trying to build, create and achieve in both work and life.

Veronica's manner and coaching style are flawless. Her calm yet direct approach creates a perfect setting for embarking on the road to positive change, empowerment and life satisfaction.

I whole-heatedly recommend to anyone to book some time with this special girl.

Thank you Veronica.

Sophie Kerslake

Teacher and musician